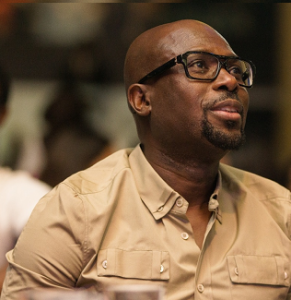 Tunde Folawiyo has long been a proponent of higher education. From an early age, he harboured a passion for learning and went on to earn degrees in several subjects. Tunde Folawiyo attended grade school in Lagos, and then went on to his continued path by earning a Bachelor's of Science degree from the London School of Economics in 1980. In addition to this degree, Tunde Folawiyo studied to acquire a law degree from the same institution. With a strong desire to pursue law in his native Nigeria, Tunde Folawiyo earned a Masters in Law degree in 1985, later establishing himself as a business owner and philanthropist; he was also awarded an honourary doctorate degree in Business Administration from Crescent University, an institution of which he is currently a proud member of its governing council.
Although his academic accomplishments are of great merit, Tunde Folawiyo has also been honoured with various positions that allow him to implement a variety of initiatives in order to further promote the success of African youth. With his work as a Goodwill Ambassador and his involvement as a member of the Duke of Edinburgh's World Fellowship, a global network of philanthropists focused on encouraging youth development, Tunde Folawiyo has made great strides in the fostering of tomorrow's leaders. Ever eager to support the social growth of today's youth, Tunde Folawiyo sits on the board of various educational institutions, cementing his position as a renowned leader in furthering education and philanthropy throughout Africa and beyond.
Tunde Folawiyo's dedication to philanthropy is exemplified by his appointment as Honourary Consul of Barbados. With this role and other esteemed accolades such as his honorary citizenship of the city of Houston, Tunde Folawiyo continues to advocate for the expansion of Africa's tourist relations with other global networks.
While his contributions to philanthropy and education are undoubtedly notable, Tunde Folawiyo's business accomplishments have cemented his role as one of West Africa's most highly regarded entrepreneurs. Since 1989, Tunde Folawiyo has served as CEO and Group Director of the Yinka Folawiyo Group of Companies, a vibrant Nigerian conglomerate whose global business interests span various sectors including oil, energy, real estate and agriculture among other lucrative fields. This devotion to the exploration of new opportunities to advance Nigeria's lucrative petroleum industry has paved the way for his founding of Folawiyo Energy Ltd., a subsidiary responsible for processing approximately 30% of Nigeria's premium motor spirits.