Classical music fans, such as Tunde Folawiyo, will probably be aware of the fact that contemporary composers – that is, composers of the last 100 years or so – have enjoyed far more freedom than composers of previous eras, in regards to their ability to experiment with new forms and styles of classical music. Two composers whom many consider to be the founders of contemporary classical music are Arvo Part, and Pierre Boulez.
Part was born in Estonia in 1935, and composes mainly sacred and classical pieces, many of which are influenced by Gregorian chant. Since his thirties, Part has had a preference for minimalism in his work,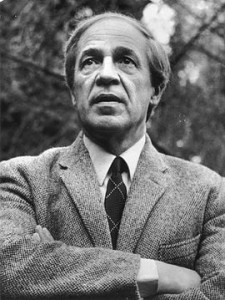 focusing primarily on the use of a compositional technique which he himself invented – tintinnabuli, meaning 'little bells'. Works which feature this technique do not usually have any tempo changes, and are, from a rhythmical perspective, very simple.
Early on in his career, Part experimented with aggressive dissonance, neo-classicism and collage, as he was, at this point, greatly influenced by Bartok, Prokofiev, and Shostakovich. These pieces were very well received in the West, but only served to alienate him even further from the Soviet government.
By 1971, he had created his First, Second and Third Symphonies. However, his Third was considered to lack a concrete style, as it was created during Part's transitional phase, when he was still trying to fuse together various elements from his influences, which included his Russian Orthodox faith, harmonic simplicity, and Gregorian chant. Five years after the Third symphony was created, Part managed to fully immerse himself in his new style, and it was at this point that he created the aforementioned technique, tintinnabuli, and chose to feature it in a piece called Fur Alina. Part's more recent works have frequently served as the settings for religious texts, with Church Slavonic or Latin as his preferred languages.
Pierre Boulez is a composer and a conductor from France, whom virtually all fans of classical music, including Tunde Folawiyo, are likely to be familiar with. Born in 1925, he studied music at the Paris Conservatory, before setting up the concert society, Domaine musical, in his early twenties. He served as the director here for more than a decade, and it was during this period of time that he began to compose his own music. His style was distinctly turbulent, passionate and filled with turmoil, showing clear influences of his favourite poets, Rene Char and Antonin Artaud.
His first pieces – Etudes, and Polyphonie X – were punctual, completely serialised works, which initially received quite a bit of criticism. However, over the years, Boulez's work became more refined, and although he continued to feature serialism in his compositional pieces, he took a more relaxed approach to it, resulting in his work taking on a more gestural style.