Founded by Berry Gordy Jr. in January of 1959, the Motown record company forever changed the history of African American music. Within just a few years of its establishment, this Detroit-based company had more hits than any other record company of that time. With its soulful music, Motown attracted millions of fans, including Nigerian Tunde Folawiyo. Blending passionate vocalists, African-American church tradition, pop music sounds and jazz influences, Motown – the term homage to its home of Detroit, the "Motor City" – became instantly recognised as "The Sound of Young America".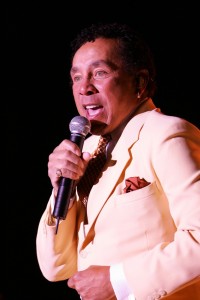 Derived from a chance meeting with singing group the Miracles in 1958, Berry Gordy Jr.'s partnership with William "Smokey" Robinson paved the way for the creation of Motown Music. Gordy Jr. taught Smokey Robinson the art of songwriting and with this began Robinson's career as a prolific composer. Robinson went on to produce consistent hits from hugely popular acts such as Marvin Gaye, the Temptations and the Supremes. Stevie Wonder, a then 11-year-old blind singer and multi-instrumentalist, was signed to Motown in 1961 and two years later had his first hit, "Fingertips Pt. 2". Wonder's album "The 12 Year Old Genius" was widely received and became the record label's first No. 1 LP, skyrocketing the company further into the national spotlight. As a testament to the company's success, between 1961 and 1971, 28 Motown singles topped the Pop charts with the Temptations' "Cloud Nine" earning Motown its first Grammy® Award in 1969.
As its second decade began, Motown relocated its headquarters to Los Angeles in 1972 in order to work more closely with the entertainment industry. The '70s saw further success for Motown as popular artists such Marvin Gaye, Diana Ross and Stevie Wonder continued to dominate the charts, collectively bringing in millions of revenue.
After decades of renowned success and a major role as a revolutionary of African American music, Gordy sold Motown Records to MCA and Boston Partners in 1988, ending Motown's era as an independent company. In 1994, Motown was purchased by PolyGram and four years later PolyGram was acquired by Seagram's who transitioned Motown into the newly created Universal Music Group. Since then, the company has released chart-topping music by popular artists like Boys II Men, Brian McKnight and India Arie. Motown's rich history paved the way for far more than heartfelt music. The popularity of the label's artists served as a great tool in dealing with the racial barriers that plagued the nation during that time of American history. With its popularity and deep-rooted triumph, Motown continues to inspire millions of fans including Tunde Folawiyo, who are forever impacted by the soulful music Motown produced.